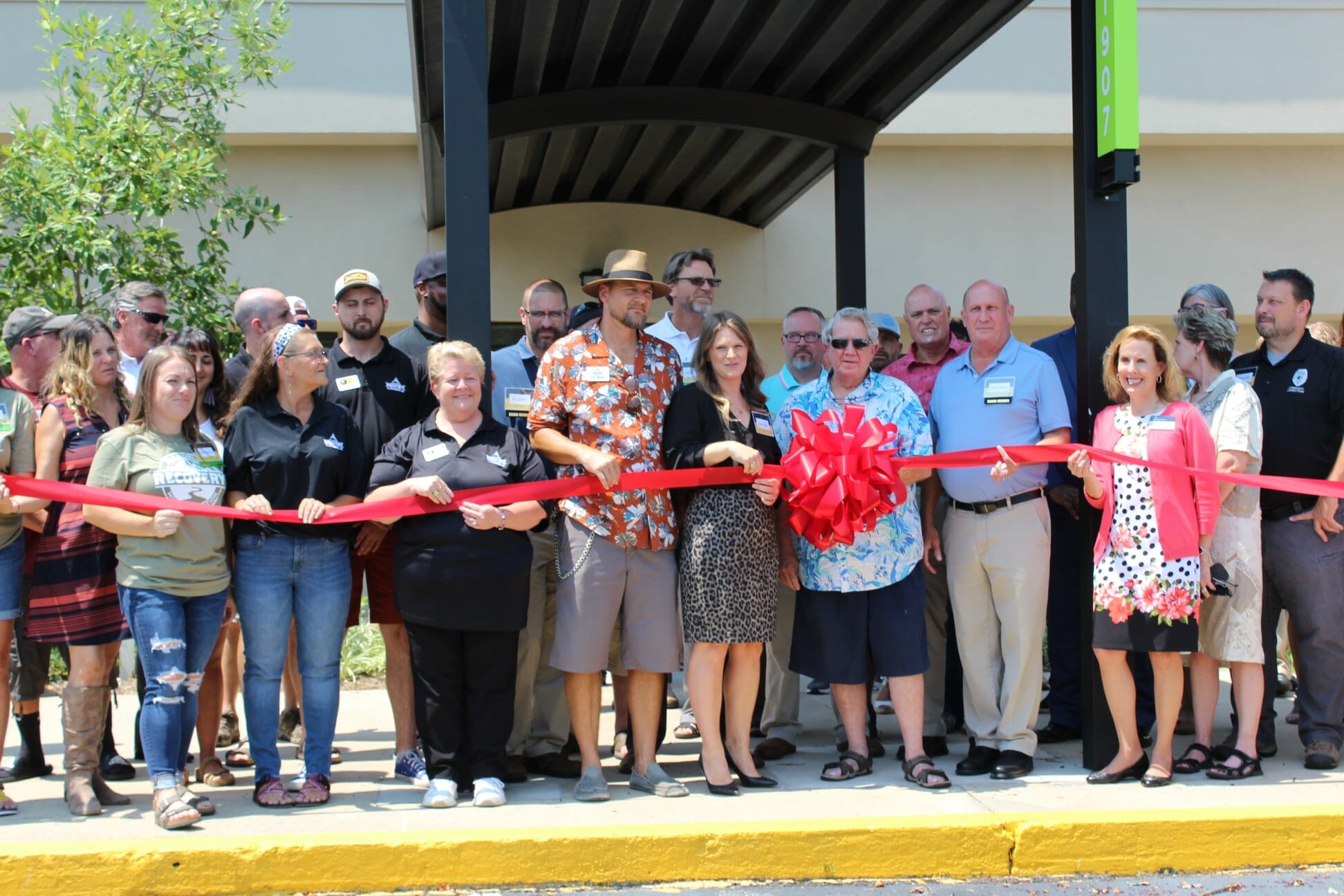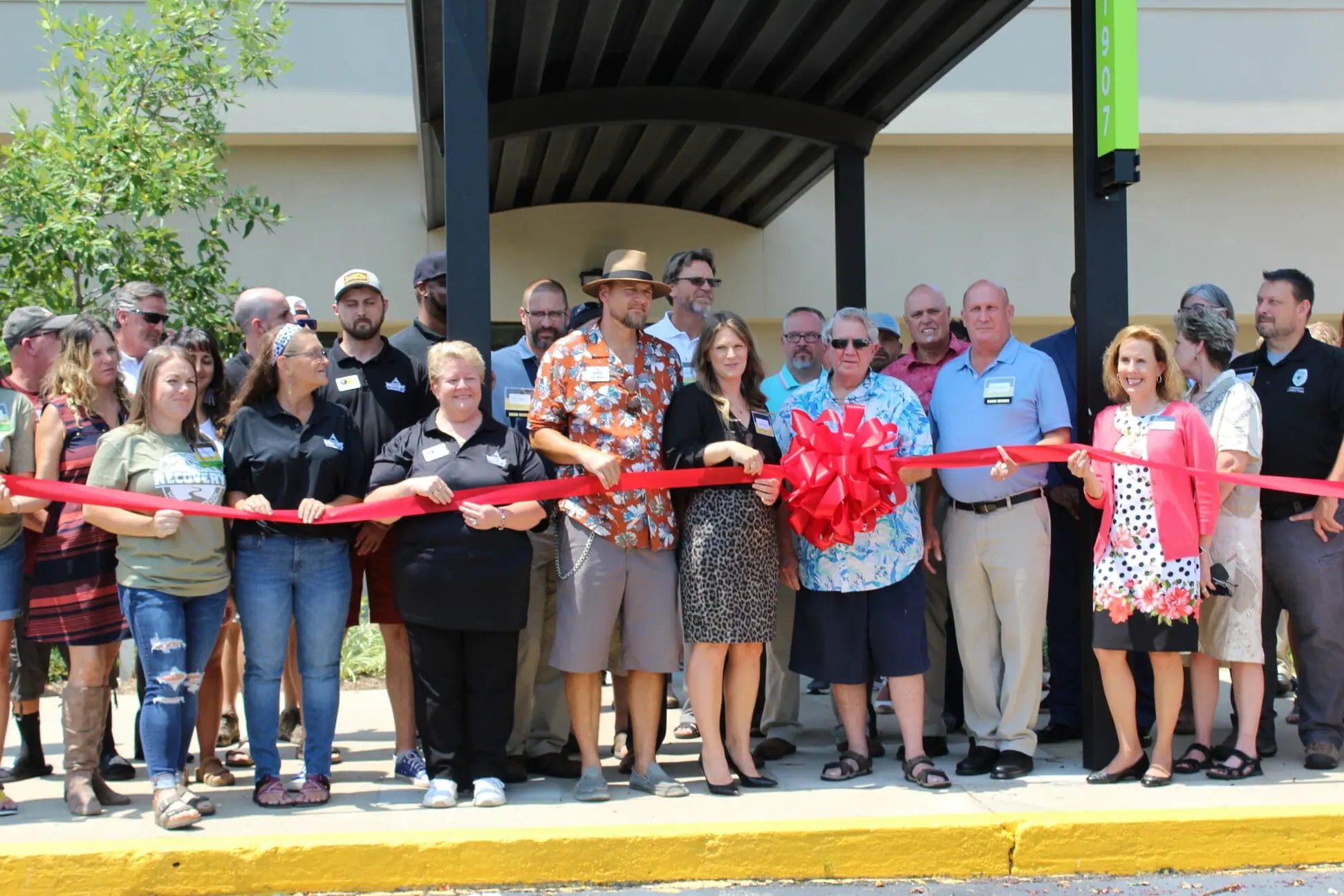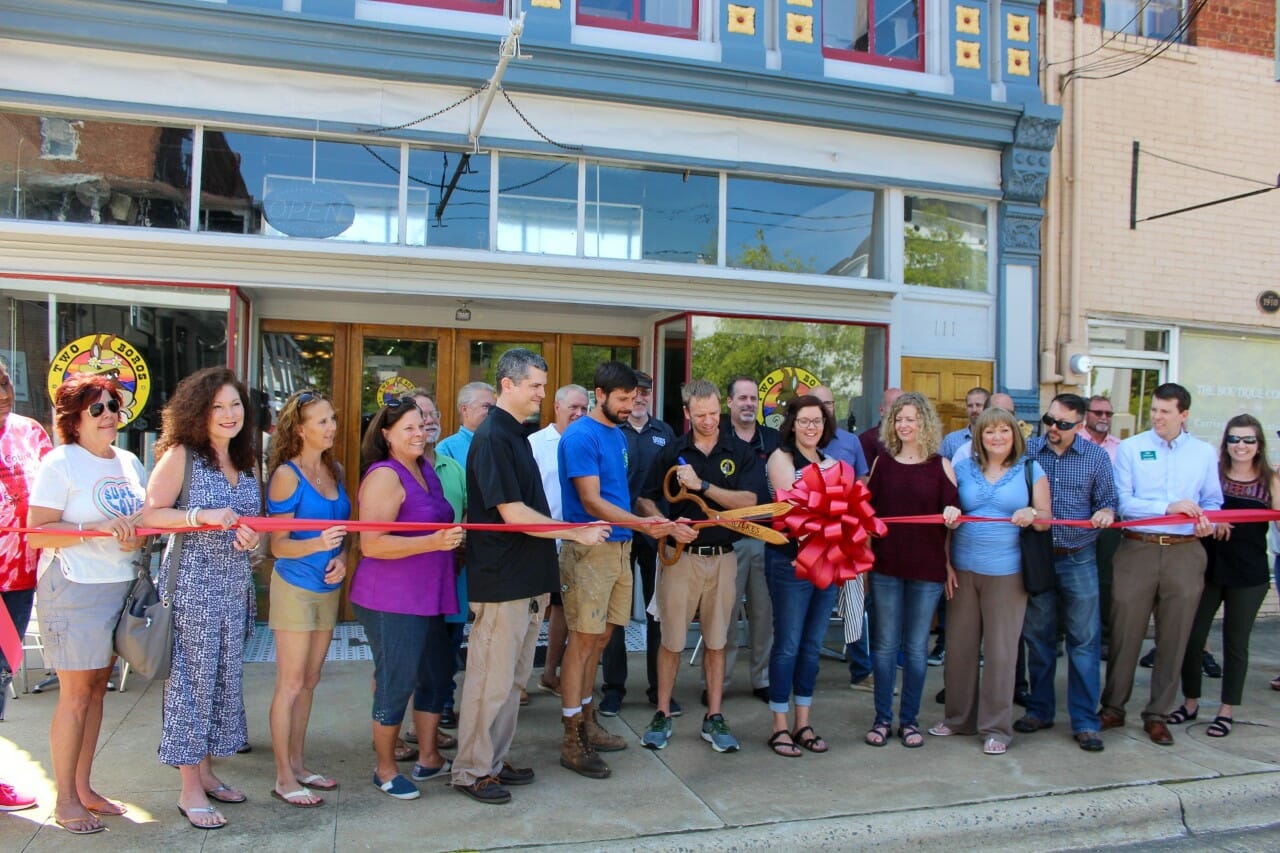 Wilkes Chamber of Commerce, an association of businesses, stimulates a resilient and stable local economy while promoting the county's quality of life to locals as well as those interesting in relocating or visiting. The Chamber advocates for sound government and progressive, forward thinking actions. Wilkes Chamber functions as a storehouse of information on current business trends and public policies. The Chamber supports job creation and fosters local economic development.
Involvement Opportunities
Business Topics @12, a lunch and learn session held the first Wednesday of every month to assist small business members. Each session provides education and expertise that small businesses need. Whether it's taxes, financing, marketing, training or networking, at each session members discover new opportunities. The learning sessions provide small businesses with tools to keep them abreast of the latest technology and multiple solutions needed for future growth. At each meeting attendees have the chance to network with other business owners, make connections and build relationships. Meetings are normally held in the chamber boardroom or hosted at a committee member's location. Currently due to the pandemic, meetings are held virtually.
Leadership Wilkes, sponsored by the Wilkes Chamber of Commerce, is a nine session leadership enhancement program designed to develop a group of informed, committed and qualified individuals capable of providing visionary and progressive leadership for Wilkes County. The program is an in-depth study of management styles, personalities, and involved activities to illustrate positive leadership opportunities. Leadership Wilkes will take place over a four-month period from August through mid-November. Class participants will engage in informative presentations, educational facility tours, and are enlightened to the resources available in their community.
Wilkes Women in Leadership, a woman's participation only program, is focused on empowering and inspiring women leaders. Meetings are held quarterly at various Chamber membership locations. Each session will feature guest presenters and will offer attendees the chance to learn from the experience of others while building relationships through networking.
Business After Hours is one of the Chamber's premier networking events for members, so be prepared to "tell your story" and lots of business cards. Members utilize this opportunity to discuss and share ideas in a relaxed atmosphere. BAHs are free monthly networking programs held from 5:30-7pm on the third Thursday of each month. Sponsored and hosted by Chamber members.
Government Affairs Sessions keep Chamber members well-informed of local, state, and national government. The sessions are held quarterly and each meeting provides attendees with the opportunity to meet and greet with local officials and to learn about legislation that could impact their business. Meetings are held at the Chamber.
Wilkes Business Link enables members to connect with other businesses and business leaders within the community. WBL participants need to be ready to share best business practices, build business relationships, and generate referrals. WBL's goal is to provide opportunities for members to connect with other businesses and generate referrals. Membership in WBL is exclusive and composed of professionals representing a different field of business, so there is no competition within the group. In summary, the mission is to help each other prosper. This group meets weekly in the Chamber boardroom on Thursdays from 8:30am-9:15am.
Benefits
· New customer leads through online and in-person referrals
· Promotional materials displayed in Chamber lobby
· Free access to monthly programs including training, networking, and policy forums
· Expertise and guidance on how to apply research and community data to your business
· Complimentary city maps, community guides, and annual visitors and relocation info
· Posting of member job openings online and member events on social media
· Ribbon cuttings and promotions of your grand openings and anniversary celebrations
· Access to professional, full-time advocacy staff to help you navigate local regulations
· Business credibility displaying the Wilkes Chamber membership plaque in the business or organization
· Possible discounts with First Benefits Insurance for lower priced workers' compensation insurance
· Discount coupons to advertise on two local radio stations, 1240 3WC and 100.9 WIFM
· Investment in your chamber is a business tax deduction
· Chamber Conference Room usage is free and membership mailing labels are available at a nominal fee
· Chamber Calendar (www.wilkesnc.org) and Calendar of Events (www.explorewilkes.com) advertise Member events and 'more info' links
· Member's Web Address or Contact Info is listed if you are featured in an article or event · Global exposure on Chamber websites www.wilkesnc.org ; www.explorewilkes.com , and included in the chamber's social media coverage with FACEBOOK, TWITTER, PINTEREST
Member Resources
SHAPE OUR COMMUNITY
· By joining forces, we all have the opportunity and responsibility to help shape the policies that affect our region. We are stronger, together!
DIRECTORY LISTINGS
· Your business will be listed in our annual printed Community Guide, digital Chamber Quarterly, and in our online Member Directory. Each year we distribute more than 2500 printed Community Guides to recipients all over the country, and our online directory is used for 24,000+ searches each year! Members can build out their online profile with information on their products and services, directions, hours of operations, and more.
SPONSORSHIP
· Sponsoring a Chamber event is a great way to increase awareness of your organization and the work you do in the community. All Chamber events have sponsorship opportunities. Some members prefer to be one of our Chamber Champions on an annual basis in support of programs and events.
· Most sponsorship opportunities include logo placement on the event page on the Chamber website, and logo placement in our Chamber Quarterly when the event is announced/promoted. The sponsor may have a reserved spot at the sponsored event for interacting with guests. Additional benefits of sponsorship are negotiable based on sponsor business and available offerings from the Chamber.
BUILD YOUR NETWORK
· Business growth happens organically when you attend events, join our committees, and become an engaged member. As you meet and build relationships with fellow members, you will naturally transition to using them as vendors, sounding boards, and as a lead resource for your own business!
· The new Chamber Quarterly, an interactive digital online publication, offers advertising opportunities for Chamber members quarterly
· The annual "We Are Wilkes" Community Guide advertising is available. Guides are included in visitor and relocation packets, and distributed through the NC Welcome Centers and Visitors Centers · Chamber Calendar (www.wilkesnc.org) and Calendar of Events (www.explorewilkes.com) advertise Member events and 'more info' links
· Member's Web Address or Contact Info is listed if you are featured in an article or even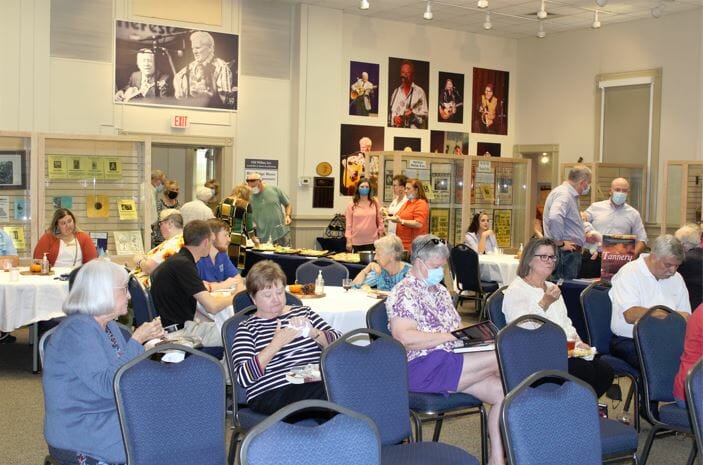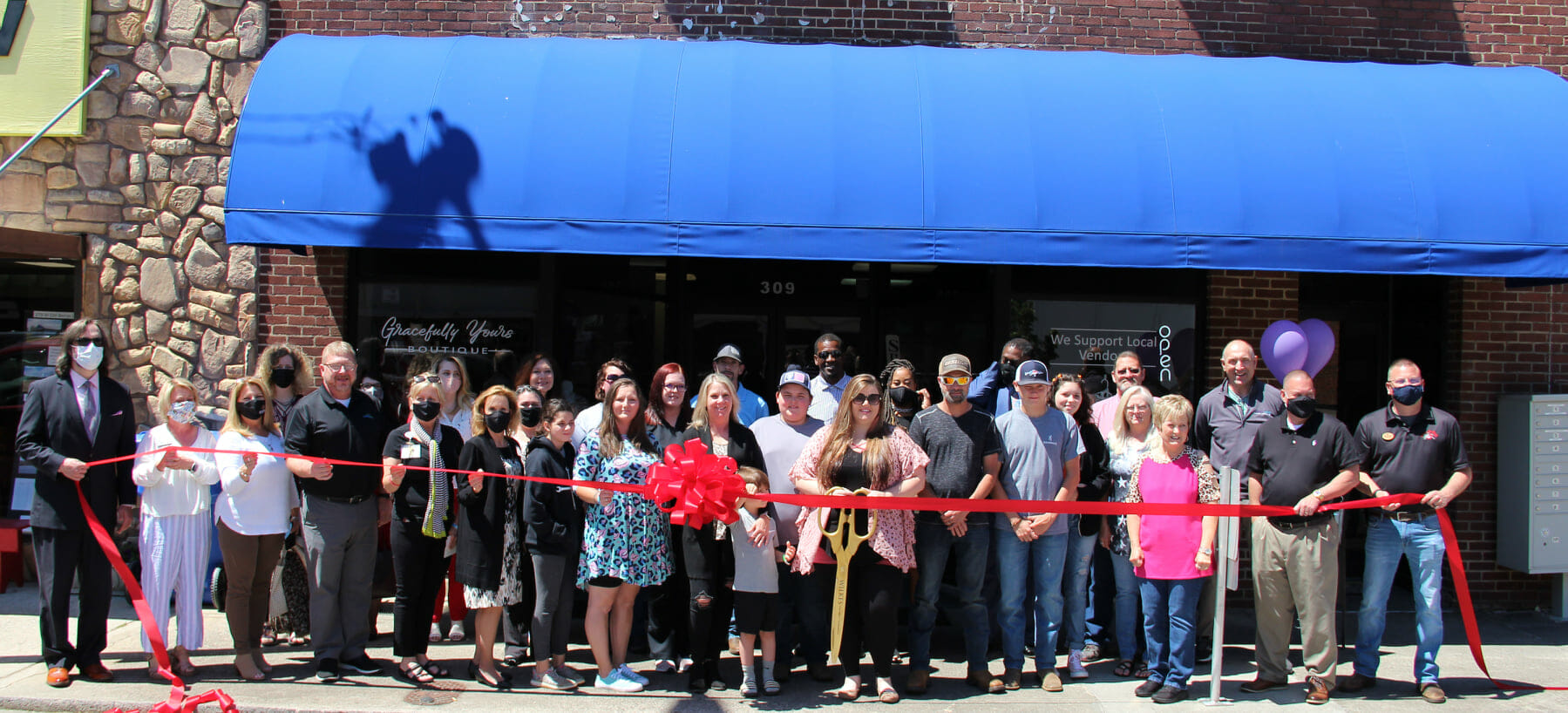 10 Reasons to Join and Participate in Your Chamber
An investment in the Wilkes Chamber of Commerce is an efficient, cost effective way for every business to increase their local visibility, enhance marketing dynamics and develop business relationships that result in new opportunities and sales.
Business Presence. Out of sight, out of mind! You want to remain in the public's eye, especially when times are good. Smart businesses leverage their resources through the Chamber, giving them cutting-edge visibility by standing out from the competition. Members are added to the chamber website and included in the printed membership directory.
Networking & Sharing. There are endless opportunities to meet new contacts, receive qualified referrals and form partnerships that will help you grow your business. The Wilkes Chamber of Chamber provides niche programming for your business to make these connections such as Business After Hours; Wilkes Business Link; Business Topics @ 12; Leadership Wilkes; Wilkes Women in Leadership; and other events and programs.
Access. When you join the Chamber and get actively involved, you'll discover that meeting prospects and building relationships is a huge benefit of membership. You'll find yourself in situations where you can identify and meet decision-makers face-to-face.
Sponsorships & Promotion Opportunities. The Wilkes Chamber of Commerce offers a wide variety of affordable promotion options and sponsorship opportunities that fit every businesses budget. Being a sponsor provides you with additional exposure.
Save Money. There are several cost savings programs and member benefits your business can take advantage of.
Training & Personal Development. The Wilkes Chamber of Commerce provides timely programs at affordable prices. Members stay updated, informed and educated at prices drastically lower than they could obtain through other means.
Advocacy. Your business is impacted by decisions made outside the community. To represent the business community's views and to keep the membership informed on local, state and national issues and legislation, the Chamber is part of the North Carolina Chamber which provides in-depth information on a variety of legislative issues that affect the business community.  
Sense of Community. Stay connected and be a part of developing our local economy and future by participating in a variety of Chamber events like the Chamber's Business Appreciation Breakfast, Wilkes County Christmas Parade, Chamber Night @ Merlefest, and more. A strong business community means a strong overall community.
Relationships. People do not do business with a sign on the outside of a building; they do business with real people. When they need something for business or personal use, they turn to the people they developed a personal relationship with.
Get Noticed! – Let people know you're in business even if you don't have time to attend events. Your Chamber membership is working for you 24/7 in our powerful online directory. Members enjoy the benefits of getting found 24/7, increase SEO, connected to social media sites.